"THE KING OF FIGHTERS (KOF)" Series has enjoyed huge success across the globe since its birth in 1994.
The latest installment and true successor to the main (numbered) series, has finally been revealed! Game visuals have evolved into 3D graphics, however "KOF XIV" keeps the classic 2D gameplay and "3-on-3 TEAM BATTLE" game system. Furthermore, various new multiplayer online modes such as "PARTY BATTLE" are featured!
---

---
---

---



A Brand New KOF Saga!
The KOF Series' storyline has been continuing over the OROCHI, NESTS, and ASH story arcs. KOF's rich story has NOT finished, and returns in a brand new exciting arc with "KOF XIV"!


KOF's traditional game system is back!
Select your favorite 3 fighters from the game's gorgeous character roster, and fight to victory via KOF's traditional and most praised "3-on-3 TEAM BATTLE" game system!

Ultimate combos!
The combo system has evolved in KOF XIV, allowing players to execute a CLIMAX SUPER SPECIAL MOVE from a SUPER SPECIAL MOVE in the same combo for astonishing damage!

A refined MAX Mode!
KOF Series' emblematic MAX Mode returns in "KOF XIV" with significant improvements! Activating MAX Mode gives access to EX SPECIAL MOVES for unlimited combo and damage possibilities!

A new feature that can be enjoyed even by beginners
The newly introduced "RUSH" feature allows even novice players to perform combos by pressing Light Punch repeatedly!


A plethora of game modes
"KOF XIV" features a large variety of game modes such as STORY MODE, VS MODE, and a GALLERY MODE for the best KOF experience ever.


A new fighting game experience
Duke it out with as many as six people (three players on each team) in VS Online "PARTY BATTLE"! Feel the heat of an authentic fighting game tournament experience via PSN!

Learn techniques from the best players!
Inexperienced players can learn how to become stronger from master players via the "ONLINE TRAINING" feature! Both players can communicate with each other with the common goal of strengthening the disciple!

Various communication possibilities!
"KOF XIV" will make full of PlayStation®4's online functions such as the "Online Profile" and "Comment" features in order to foster player communication and strengthen communities!

---

---
---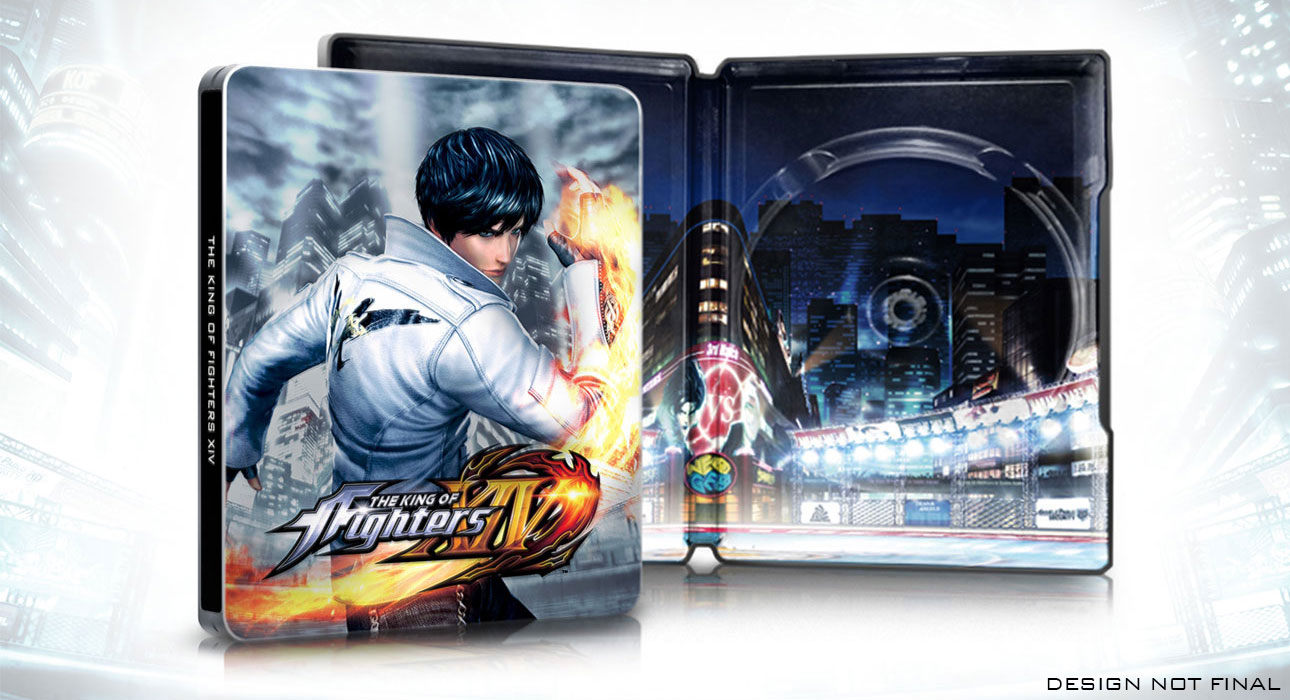 TITLE:
THE KING OF FIGHTERS XIV (KOF XIV)


---

---
---
---
For more game information,
please visit the Global game site
---