If something has been Force-ing you to not play Stella Glow until now, here's a handy guide to help you get started in the 9th Regiment!
I won't lie, SRPGs scare me. I love strategy games and I love RPGs, but I get intimidated when both genres are combined in a game. Since I'm such a chicken, I've missed out on a ton of fantastic SRPGs that have been released over the years. However, I'm going to be turning a new leaf with today's release of Stella Glow. After much begging and pleading (and crying), some gracious members from the QA and production department created a guide to help me out.
It would just be selfish of me to keep this guide to myself, so I've decided to share it with you all. The guide will surely be helpful to newcomers of the genre, but it also contains tips that will help even the most veteran of players: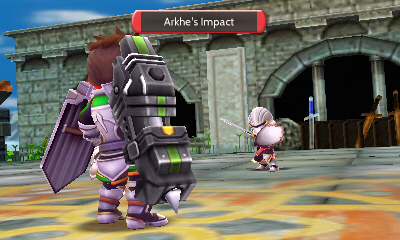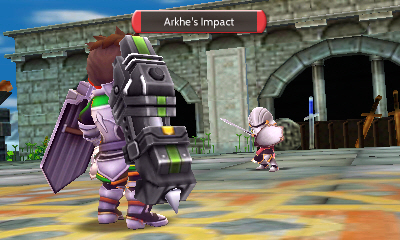 Archibald's Skills Can Make Up For His Lack of Mobility
Archibald's a pretty slow character when it comes to movement range alone, but he has more versatility than he appears; most of his skills are actually about manipulating positioning on the battlefield. One type lets you take advantage of slightly distanced enemies to charge the distance between them, moving him farther for that turn and dealing some hefty damage in one fell swoop. Additionally, orbs and accessories can prove useful in making up for Archibald's shortcomings. One particular orb, the Follow Up Orb, grants another turn after defeating an enemy, whereas the Mobile Ring accessory increases general movement range. Archibald also becomes more versatile with the skills and abilities learned from his Affinity events. If used properly, these strategies can greatly enhance his base mobility and turn him into one of the strongest members of your party.
Range Reaps Rewards
Over the course of your adventure, you will find a large number of treasure chests scattered around the various maps of the world. These chests must be damaged a certain amount before they will surrender the bounties they hold. As such, the most obvious solution would be to run up and melee the chest into submission. However, using ranged attacks to damage these chests allows you to keep all of your fighters, melee and ranged, engaged in battle. For an added bonus, try using an area of effect attack to hit both enemies and chests at the same time!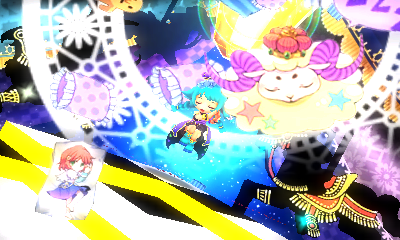 Prioritize Witch Affinity
During Free Time, don't forget to talk with the Witches. Not only do they gain power-ups and abilities like the other characters, but another special perk becomes available exclusively to them upon maxing their Affinities. To make use of and unlock their true potential, prioritize spending time with them over the rest of the group.
Battle Turn Order Is Not Fixed
The turn order is not fixed and will change during a battle depending on the player's actions. If a unit moves and performs an action–such as attacking, using a skill or items–then their next turn will occur later than if the unit had simply just moved. Also, units with a higher speed stat will have more turns, so it's highly beneficial to have characters like Rusty or Nonoka in the team if time is an issue during battle. Keep all this in mind when commanding units during battle to anticipate and take advantage of the turn order.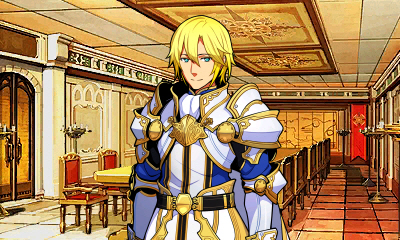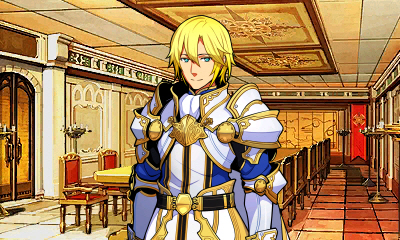 Befriend Klaus
Along with the Witches, Klaus should be another character that shouldn't be neglected. One should never ignore their leader, right? Spend Free Time with him. It may prove to add some unexpected depth to the story down the line.
Special Equipment Gives Non-Elemental Characters a Magic Edge
Characters such as Rusty, Archibald, or Alto are by default non-elemental attackers. However, by equipping particular weapons, or orbs, they can gain an elemental advantage over their opponents. For example, the Flame Orb transforms all normal attacks into fire attacks, while a Freeze Orb has the chance to inflict enemies with the Freeze status ailment. Furthermore, some weapons will inflict status ailments, such as Rusty's Venom Khukuri, which has the chance to poison enemies.
Units Are Healed Upon Level Up
When a unit levels up during battle, their HP and MP are fully replenished. By properly timing a character's level up, the player can turn the tide of battle in their favor. This leveling perk can prove beneficial if supplies might be running low and a unit is in need of HP or MP healing.
So, with that all said and done, what's your favorite party in Stella Glow so far? Any other tips you've found that have helped you out?