Hi everyone, it's John's new assistant, Will! Since John is busy doing whatever it is that he does (you watched our Stella Glow livestream, right?), you'll see a lot more blog posts coming from me.
I've never cosplayed, but have always been amazed at the level of dedication people put towards the craft! The idea of people dressing up as their favorite film/TV/book/video game character is a fascinating cultural phenomenon that appears to be getting more popular every year. While it's really cool to see people invest a ton of time and money into creating intricate costumes for PAX and Comic Con, it's also awesome that anyone with a little passion and creativity can partake in cosplay.
When I started my internship at ATLUS in 2013, I got my first glimpse at the magic of ATLUS-O-Weenie. I honestly didn't know what to expect. When the entries started coming in I was entertained/shocked/thrilled by all the different variations of Aigis, P3's Protagonist, Chie, Catherine, Yu, and other characters. Yeah sure, some costumes were done by professionals, but many submissions were by people who simply enjoy ATLUS games.
With the 9th ATLUS-O-Weenie in motion, I'm glad contests/events like this provide an outlet for fans to express their love for these games (the sweet prizes are pretty cool too I guess). But, enough about what I think! Enter the contest by dressing up as your favorite ATLUS character and sending a picture of the costume over to us.
Have a look at some of our past winners so you can outdo them this year:
Here are some of my personal favorites:
You still have time to enter!
Entry Period: 10/15/2015 – 11/04/2015 at 9:00 AM PT
Voting Period: 11/04/2015 at 9:30 AM PT – 11/11/2015 9:00 AM PT
Winners Announced: 11/13/2015
We've already seen some awesome Persona cosplay so far, but remember there are a ton of games and characters to choose from. Variety is the spice of life, and standing out will increase your chance of winning! Below are the contest categories and prizes:
Best Overall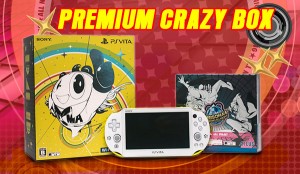 1 fan will win a copy of Persona 4: Dancing All Night Premium Crazy Box!
This Japan-exclusive includes a PlayStation®Vita, Persona 4: Dancing All Night game, and soundtrack CDs!
Winner will be chosen by popular vote on Facebook.
Best Persona 4: Dancing All Night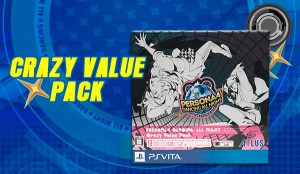 1 fan will win a copy of Persona 4: Dancing All Night Crazy Value Pack by dressing up as a character from Persona 4: Dancing All Night!
This Japan-exclusive includes the Persona 4: Dancing All Night game, and soundtrack CDs!

Best of ATLUS USA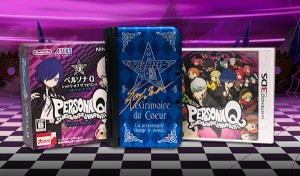 1 fan will win a Persona Q 3DS LL Prize Pack by dressing up as any character from an ATLUS-published game!
Signed by Shigenori Soejima himself, the 3DS LL set includes the Japanese version of "Persona Q: Shadow of the Labyrinth". The console is region-locked for Japan and will only play games published for the Japanese market.
Winner will be chosen based on a selection by ATLUS employees.
Persona Q Prize Pack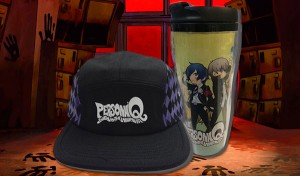 4 Random winners will get the Persona Q prize pack! Officially licensed by Great Eastern Entertainment, you can now win both the Persona Q tumbler and hat!
Persona Q T-Shirt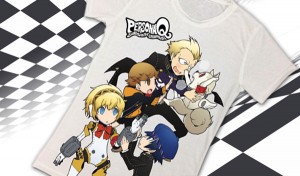 3 Random Facebook fans will win a M-sized Persona Q shirt! Enter during the voting period by liking and sharing an entrant's picture from the official ATLUS-O-Weenie 2015 Album.*
* Album will be live on 11/04 after entry period closes
We're really excited to see more entries, so unleash your inner cosplayer and please enter the contest. We'll have more updates soon, but in the meantime let us know which ATLUS characters you would like to see more of in this year's ATLUS-O-Weenie!