We're celebrating the release of Persona 4 Arena Ultimax with a heart-pounding, high-stakes, all-for-a-good-cause invitational tournament!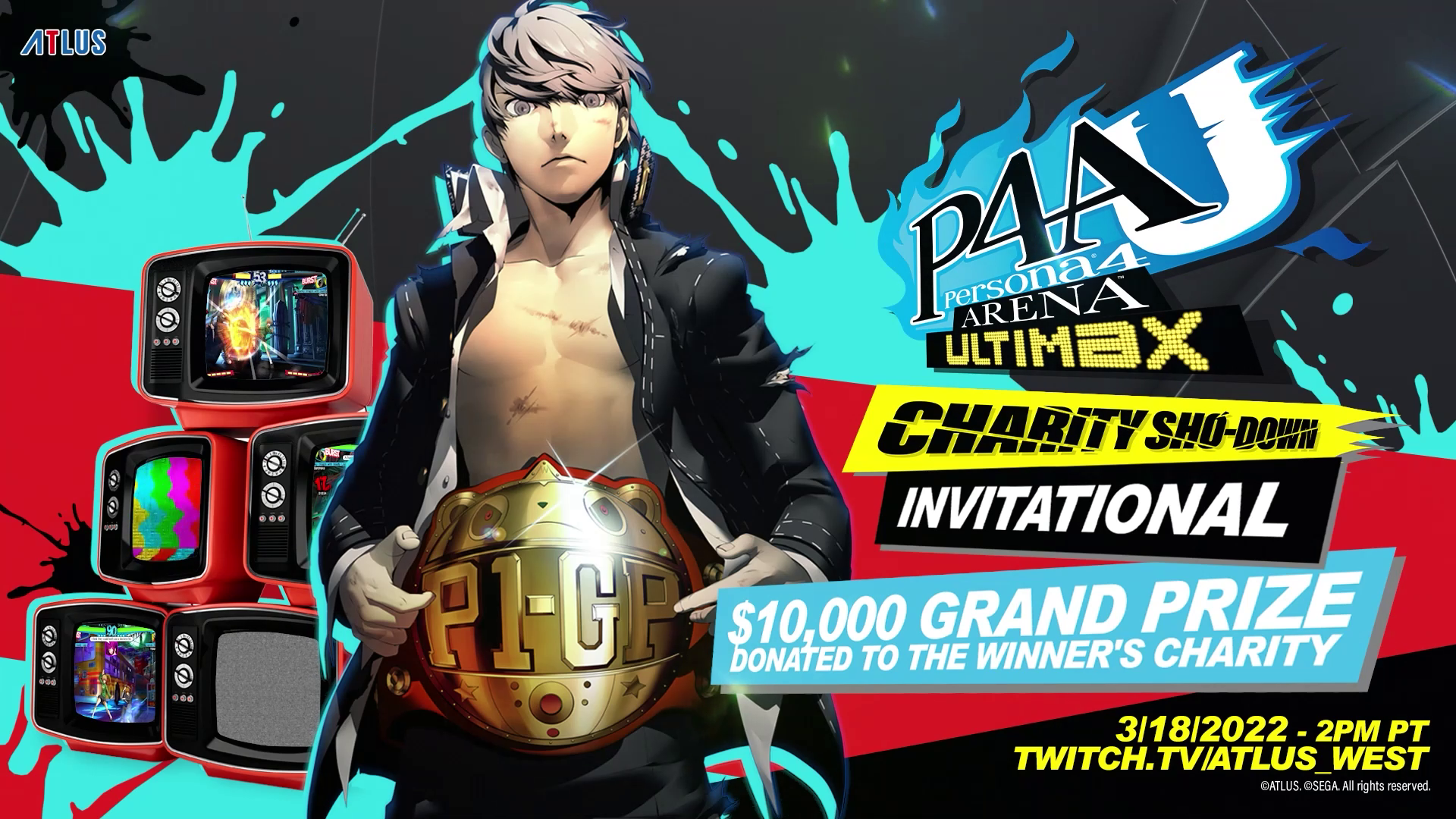 Eight top-level P4AU players face off in an all-out brawl in our Persona 4 Arena Ultimax Charity Sho-down! This is an 8-person, double-elimination bracket, with seeds to be determined by random draw on the day of the event.
Prizes:
1st Place: a $10,000 donation to the winner's charity of choice
2nd Place: a $5,000 donation to the runner-up's charity of choice
All non-placing players will receive a $1,000 donation made to their charity of choice as a thank you for their participation. 
Meet the Players and Charities!
BrkrDave 
Playing for the Alzheimers Association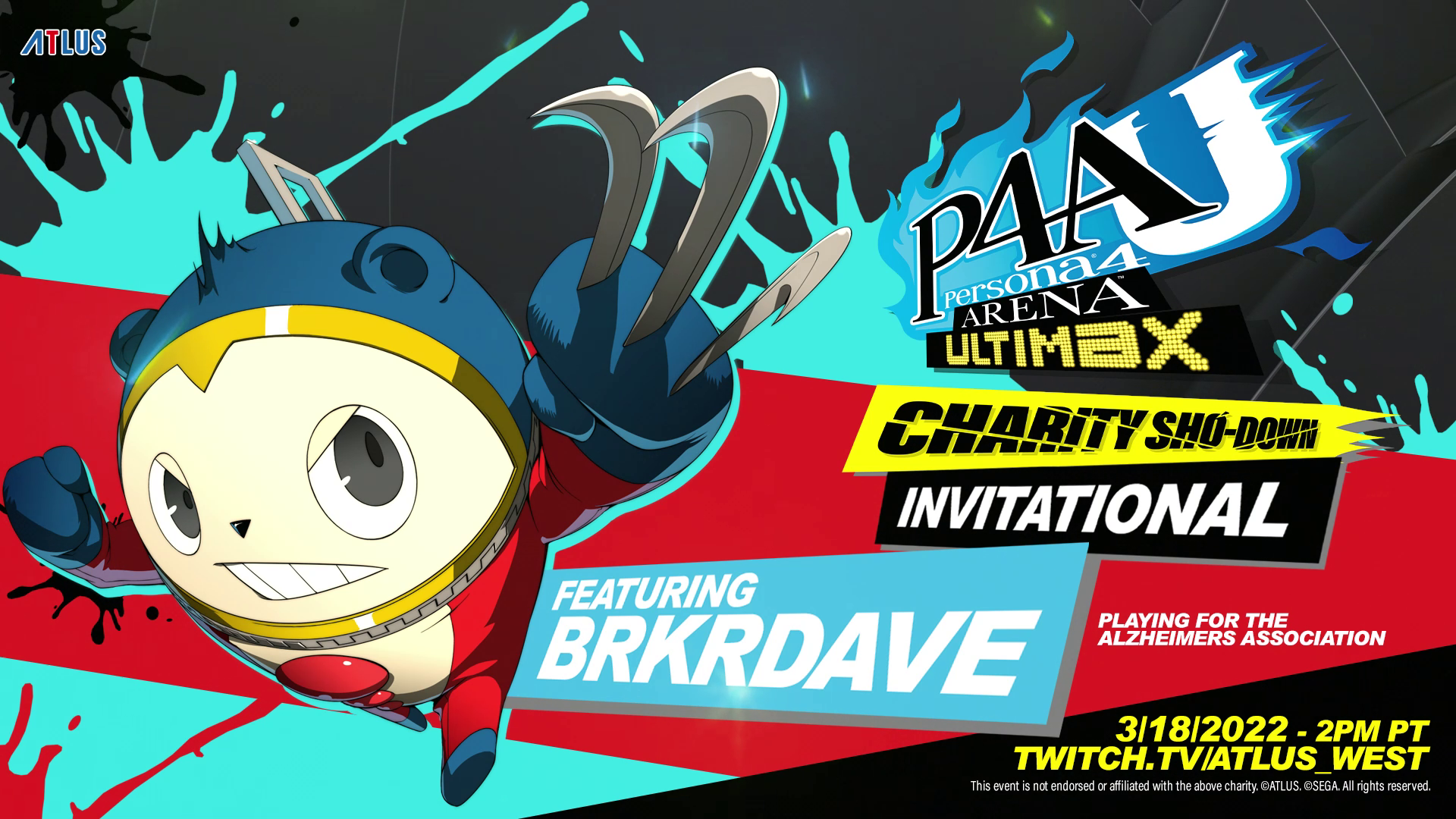 BananaKen
Playing for Dysautonomia International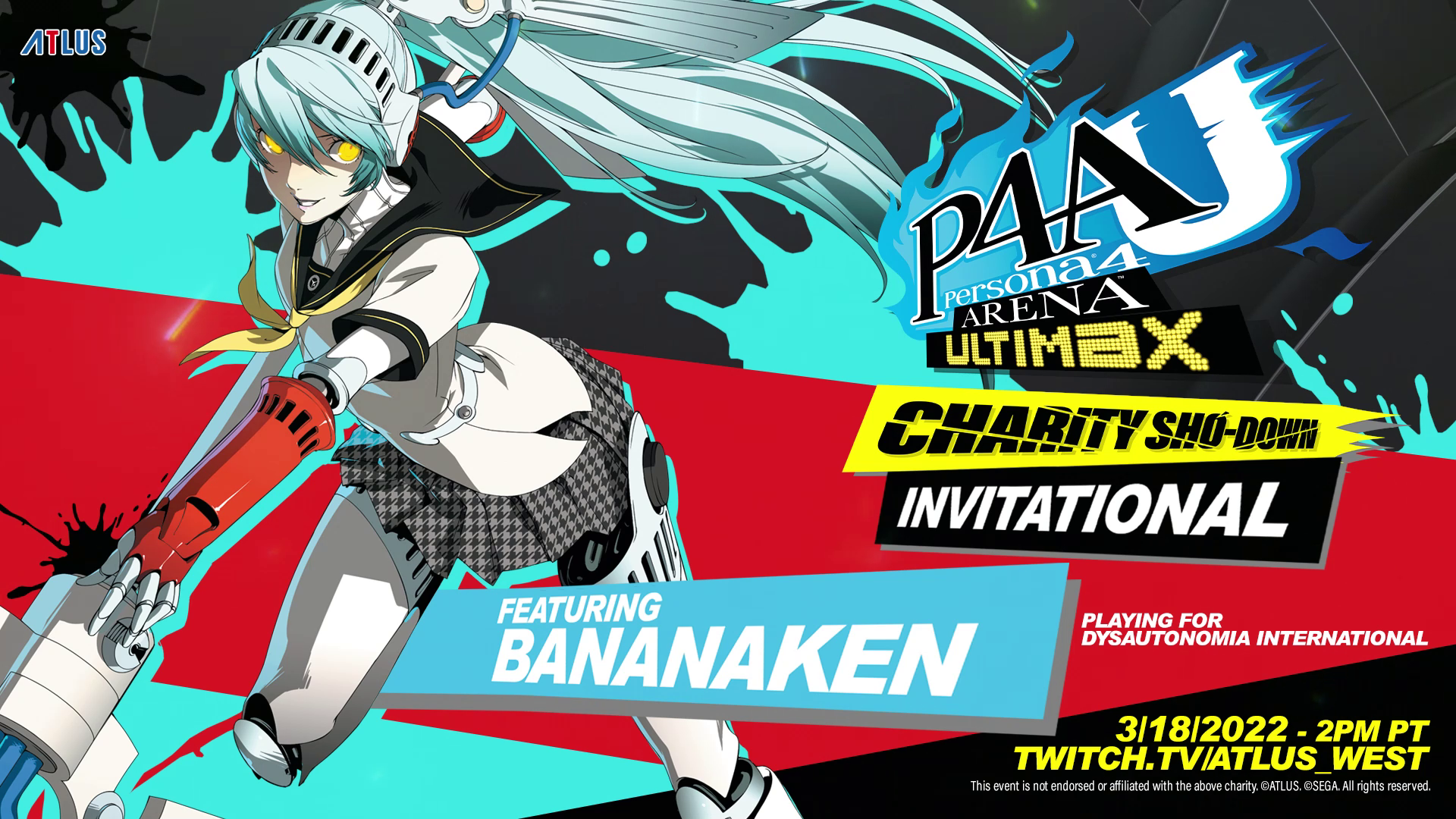 TectalEastside
Playing for the American Cancer Society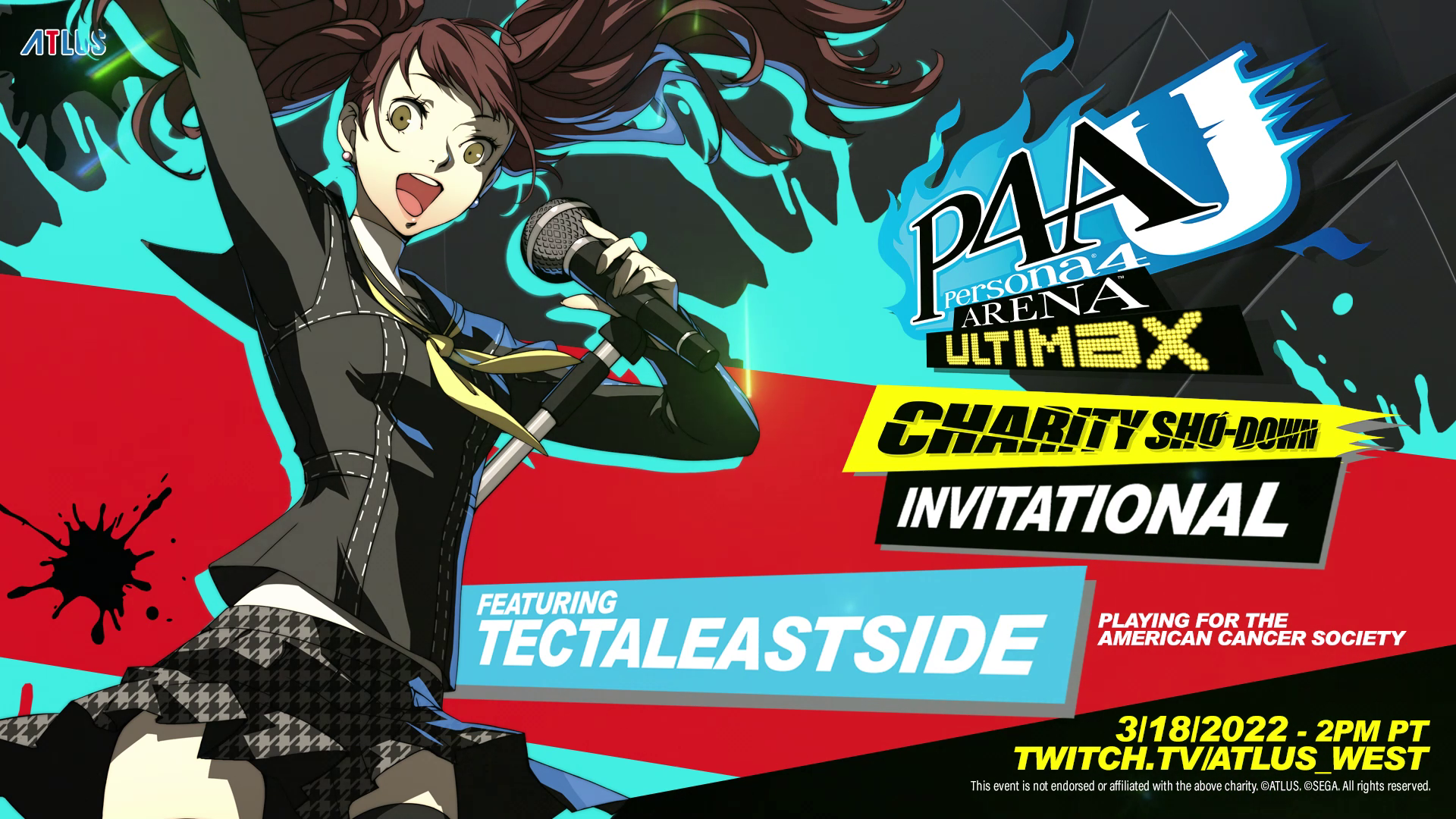 Grover
Playing for Save the Children, Bolivia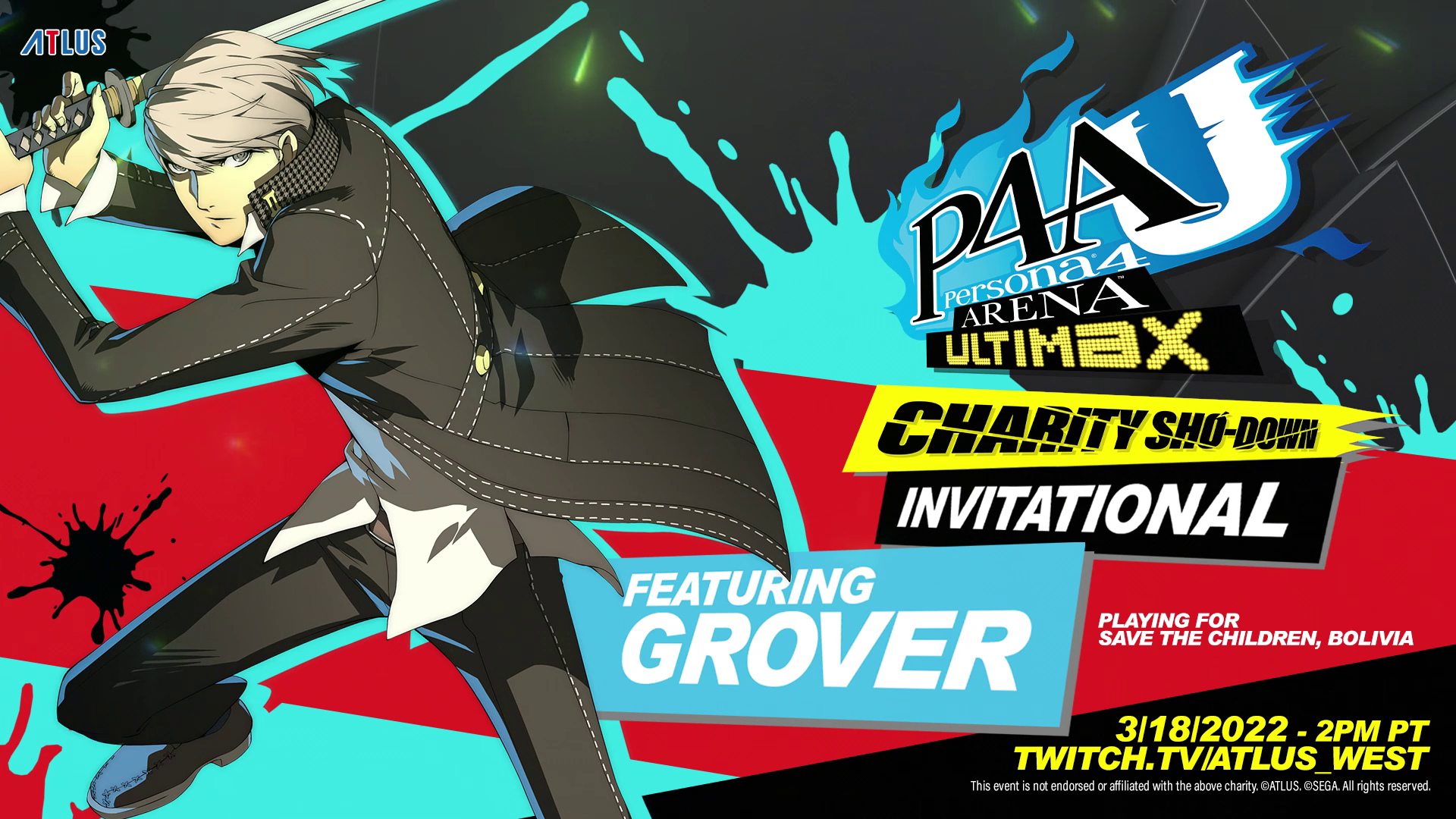 Jona
Playing for the Organization for Autism Research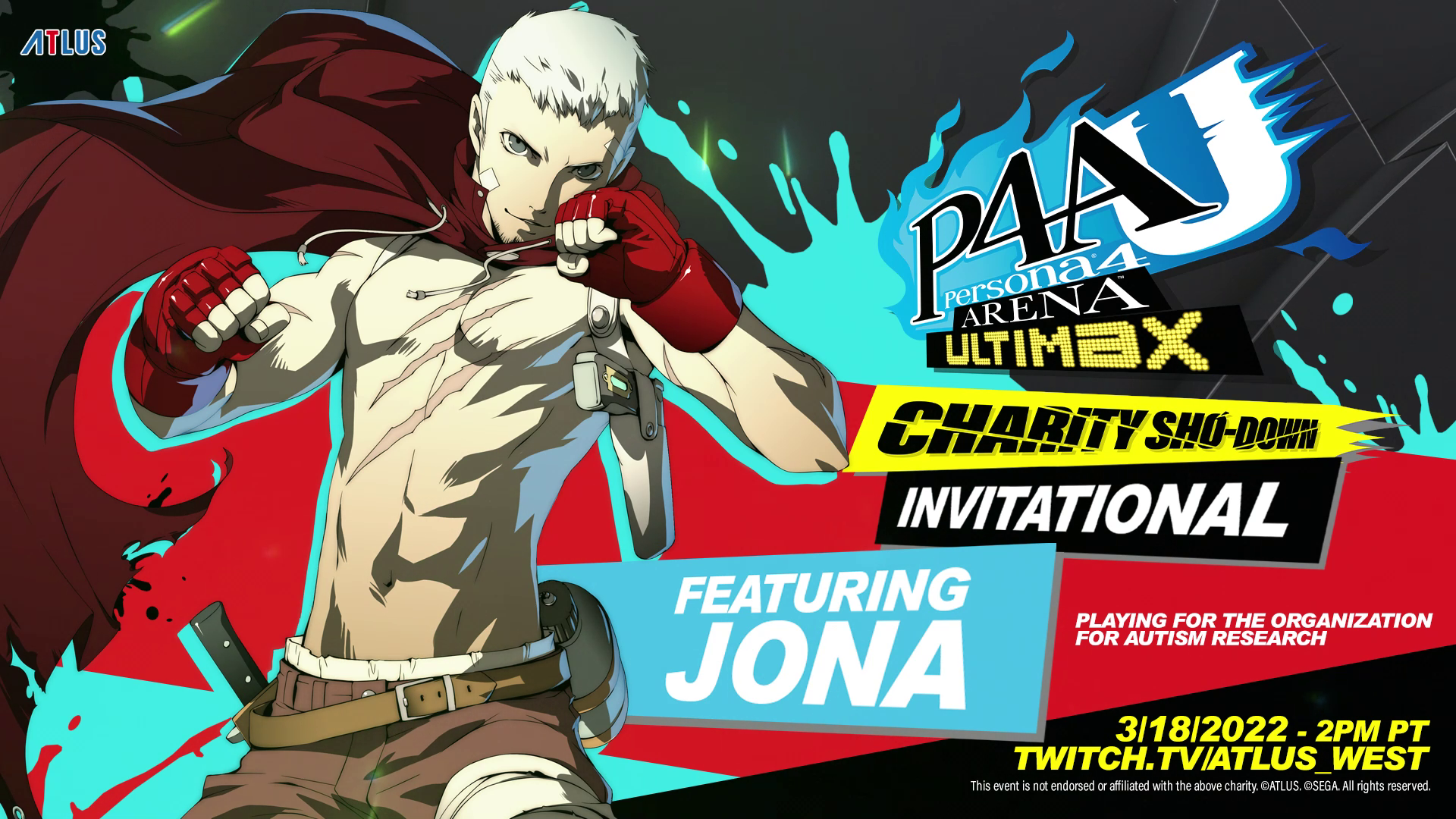 SQ
Playing for The Trevor Project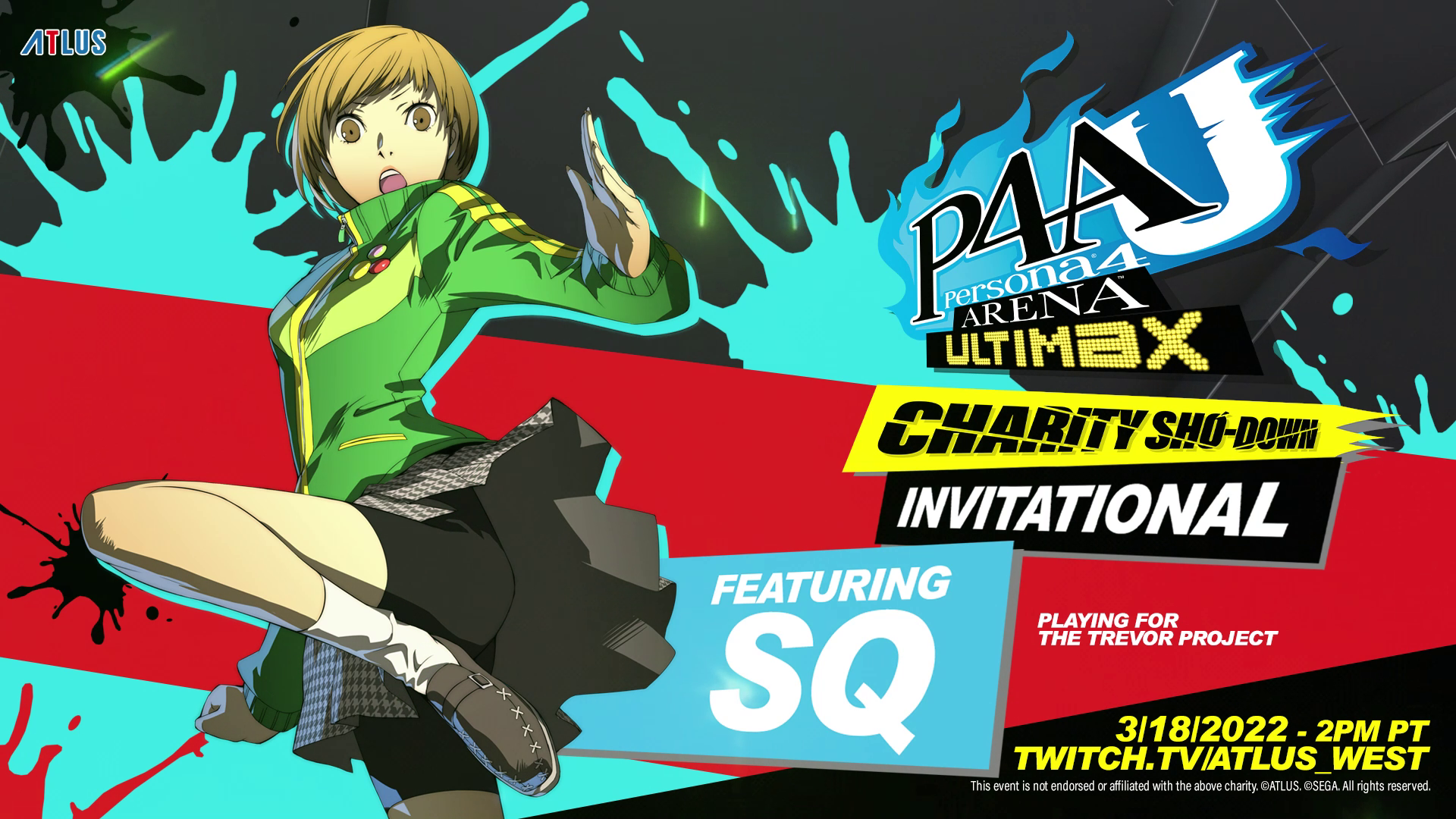 Doonpa
Playing for the ALS Association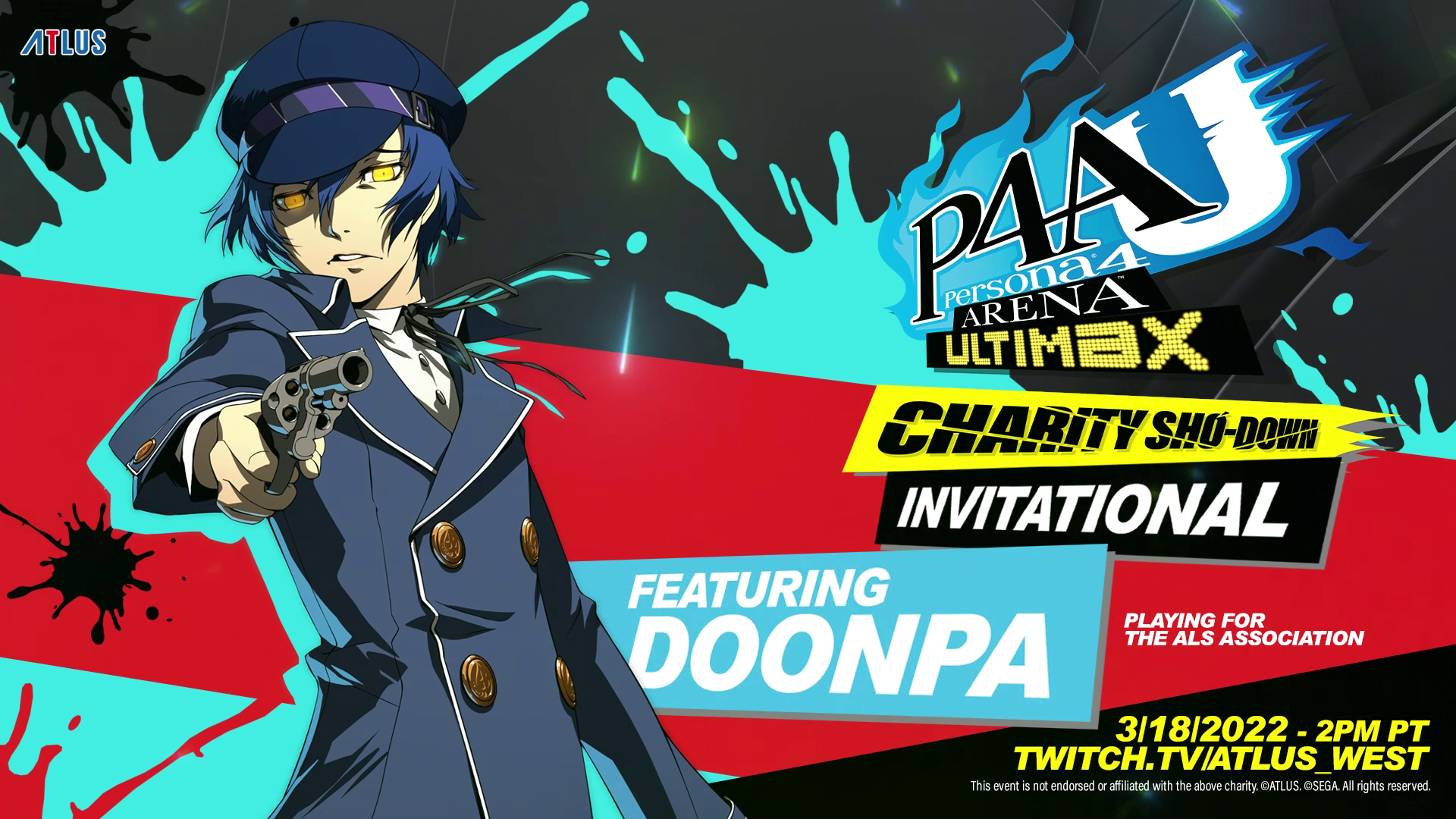 bc | Lord Knight
Playing for the Climate Reality Project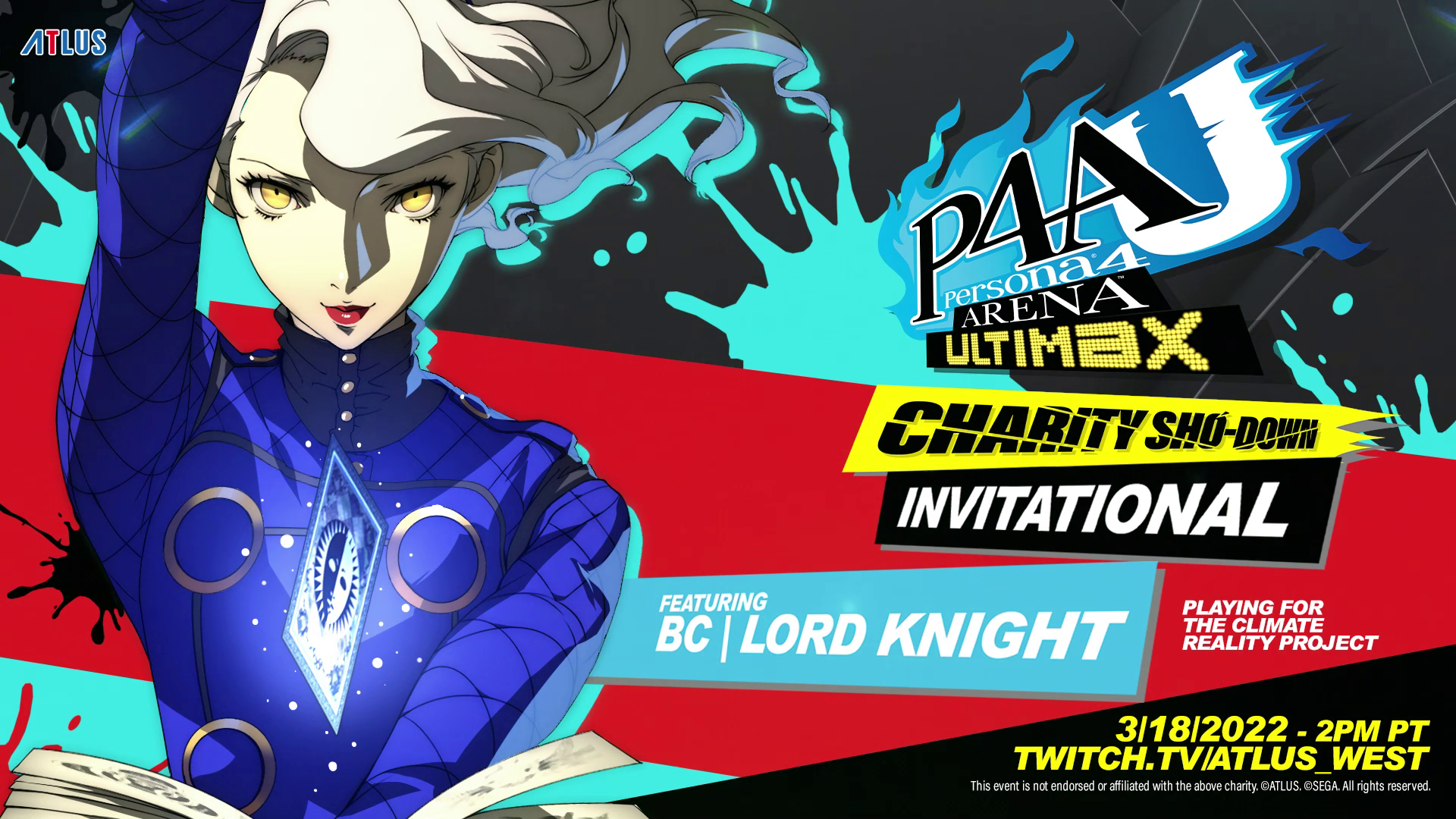 The Persona 4 Arena Ultimax Charity Sho-down will be hosted by Mynus, with the all-star commentary team NobodyExe, Bace, SuperKawaiiDesu and Fox!
This event is not endorsed by or affiliated with the above charities. Please visit their sites for more information about donations.