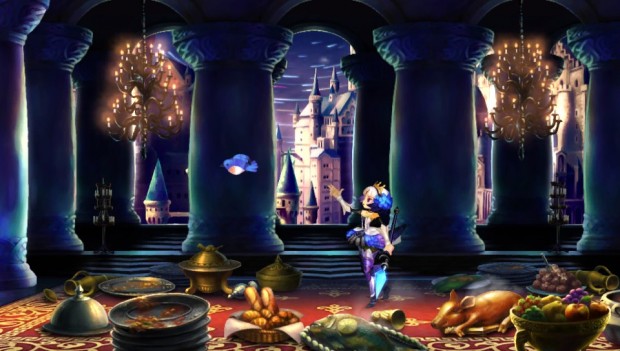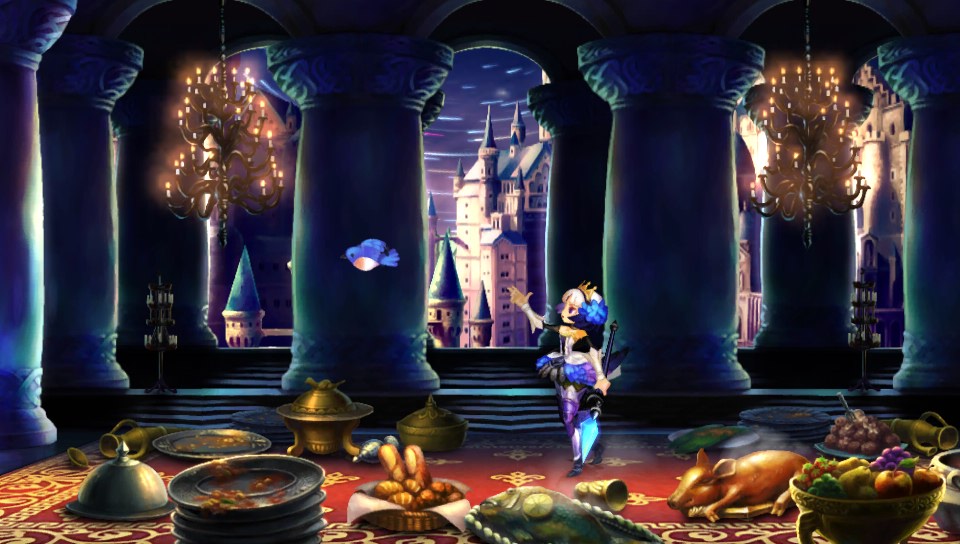 Vanillaware's action RPG masterpiece Odin Sphere (2007) is one of those games that everyone should play before it's too late. The bad news is that most of you probably don't own a PS2 anymore, but the good news is we're releasing the HD remake Odin Sphere Leifthrasir for the PS4, PS3 and PS Vita! While the remake is an improved version of the original, it doesn't diminish the fact that Odin Sphere on the PS2 was a magical experience.
So how exactly do you bring a modern fairy tale to life in video game form? It takes a large team of creative and technical masterminds from Vanillaware for one, but it also takes a dedicated and hardworking team to localize the game from Japanese to English. The staff at ATLUS toiled day and night to make sure that we got the most authentic Odin Sphere experience possible. While localizing games isn't always a magical fairytale full of wonderment (it mostly is, but some days…), Atlus U.S.A., Inc.'s Bill Alexander, Mike Manzanares, and Sammy Matsushima are here to recount the amusing time ATLUS staff had to "improvise" during production to me – here's the abridged version:
Back in 2006-2007 when we were localizing the original Odin Sphere, we had no idea what to expect from it. It was a new IP, and while some really hardcore fans knew of Vanillaware, it was a studio not widely known amongst the North American gaming audience. (Of course, after Odin Sphere, Muramasa, and other big successes, they got a little more popular.)
In most traditonal RPGs during the PS2 era, the story advances when the player presses a button to go to a new dialogue window, but to our consternation, Odin Sphere's story sequences auto-advanced, meaning the voices had to be exactly timed to the scenes. This slowed down voice recording a lot, since some lines had to be modified in the studio to fit within the time constraints. Even though we had tried to manage this during localization, individual actors read their lines at different paces, and some changes were inevitable.
As recording kept on with no end in sight, we made some concessions by tasking a few of the localization team members to do the voices for some (very) minor characters. This was really exciting for the team (and nerve wracking), since it was very rare anyone from production would get a chance to be heard in-game. Usually, the loc team's involvement in recording was limited to giving feedback and direction to professional voice actors. But of course, this led to some less-than-ideal results (no offense, Production Team!). Perhaps I was hyper-sensitive, but it seemed to me like these minor roles stuck out like a sore thumb. I don't remember any of the characters being specifically mentioned in reviews, but every time I played the game, I noticed.
To make matters worse, we discovered after recording that a few retakes were needed, and so to keep the game on budget and on schedule, we recorded a handful of lines using amateur equipment in a tiny room in our office which was not properly soundproofed. I imagine you could pick these lines out if you played through the whole game with headphones on, but hopefully people were too busy enjoying the game!
Fortunately, I'm happy to report that all of the above voices have been re-recorded for this new version of the game by professional voice actors! Needless to say, none of our staff went on to become career dub artists, so I don't think they are too upset about their voices being removed from the game. I guess you could say that makes the original more of a collector's item, at least in some circles.
We had some other staff talk about their favorite memories of playing Odin Sphere on the PS2. Take a look below:
Robyn M.K., Senior Marketing Manager
Odin Sphere is a special title for me because the memory of it is intertwined with my joining the company. It was being marketed at the time and was the cover story of Play magazine. I took this knowledge into the interview—and got the job. It was also the first ATLUS game I ever played. At that point, I was a lapsed gamer, having given it up to focus on school and work, but my first time playing Odin Sphere drew me right back in. It was beautiful and resplendent and fully committed to its fantastical visions of fairies, Valkyries, walking vegetables, enormous imaginary beasts, ghosts, a rabbit village…  It had been a long time since I'd felt truly enchanted by a game. And it was all the more gratifying to find that it was fun!  I loved flying Gwendolyn up and around, and then speeding her Psypher Spear into the enemies. I loved growing sheep and Napples. I loved discovering that the new chapter's protagonist was showing me the other side of a battle I had just been fighting. Odin Sphere seemed like such an accomplishment of imagination that even now it stands as one of my favorite things about ATLUS.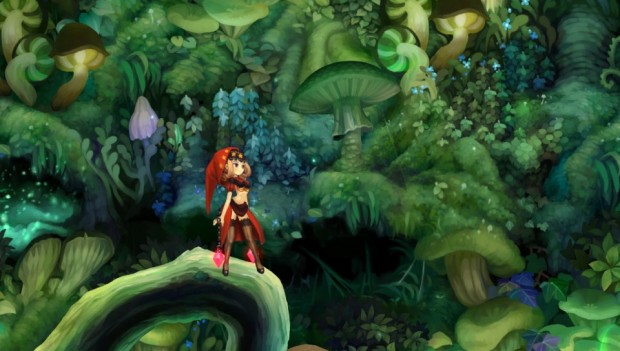 Scott W., QA Lead
There was nothing at the time quite like the art on display in Odin Sphere when it came out. I had greatly anticipated picking it up and was still surprised about how gorgeous the game was I finally got it home and launched it. The opening scene of the Valkyries dropping into the battle from the sky hooked me right away; I couldn't wait to tell everyone about how great this game looked that I just picked up. The latest version definitely does it justice and then does it one better as it not only looks fantastic, but plays better as well.
Rob S., QA Lead
I have several memories tied to Odin Sphere… Figuring out which items best combined to create the big ticket Materials took up far more of my time than it should have. Oh, and cultivating plants with the souls of your fallen enemies. The boss fights in Odin Sphere were also epic. Knocking off Brigan's bikini armor shields stands out. Determining how those tiny metal discs managed to do such a great job of protecting him has eluded me to this day. And after defeating him I'd think to myself, "Shouldn't have skipped leg day, Brigan." But most importantly, going for S rank on every stage! That's not to say I always got an S rank though… *sigh* But I definitely remember going for that rank on each stage.
Sara C., Marketing Associate
Odin Sphere means three things to me: Alchemy, organizing inventory, and Mercedes. While Gwendolyn was the perfect starter to set the mood of the game and hook you in, I feel that Mercedes and Fairy Land is the anchor. She unexpectedly and reluctantly inherits a kingdom, gets it stolen and fights to get it back again. And that's only the beginning! I would say Mercedes' story is the most memorable to me, because she develops into a brave character that takes charge and becomes a fairy that deserves the title of Queen.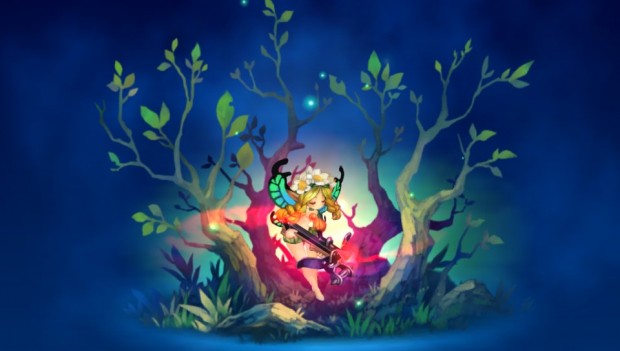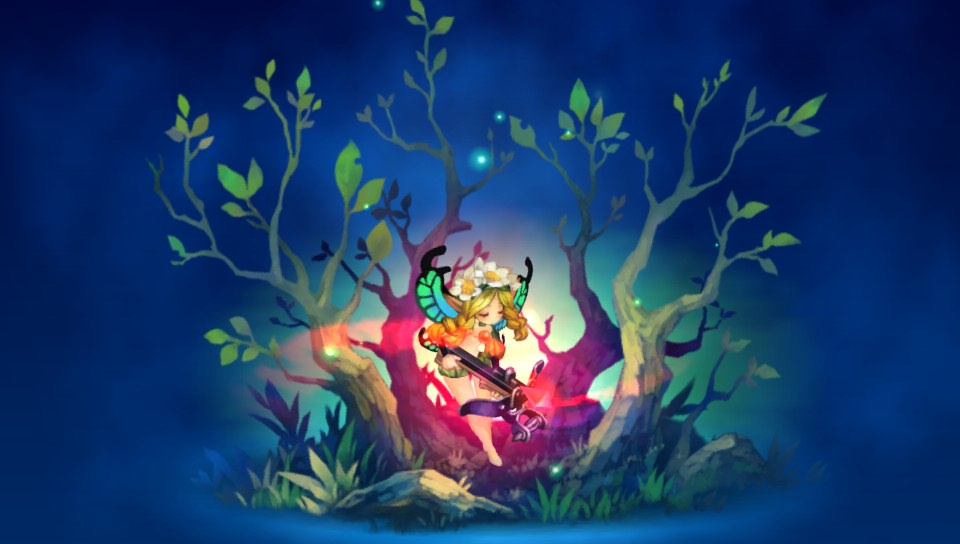 John M., Editor
Odin Sphere is one of those RPGs where the theme starts playing, and it just hits you. Even before all the other stuff, the main musical theme has always felt like one of the most evocative pieces of the console generation. It promised high fantasy, dignity, the richness of the game's atmosphere… I can't think of many other games that were as much of a treat for the senses. I'd say the atmosphere's probably the reason it's been such a lasting favorite. There's a vision behind it, of something melodramatic and Shakespearean, and everything in the presentation lived up to that. Kamitani's art is gorgeous, as people came to recognize in all his games after, and I loved how the story was presented in theatre-style sequences (with soliloquies and spotlights to boot!), but… man. That music. That's where I started to really feel the game.
What was your most memorable moment from playing the original Odin Sphere on PS2? Let us know in the comments for a chance to win a Myris, Gwendolyn's loyal Pooka attendant, keychain that we…obtained…from Tokyo Game Show (North American residents only)! Oh, and we'll be choosing commenters at random to win from today until 2/17, so please post about your memories before next Wednesday!