In the upcoming Stella Glow, protagonist Alto has the daunting task of defeating Hilda, the Witch of Destruction. However, both Alto and Hilda aren't fighting alone. Alto has the honorable Regnant Knights' 9th Regiment watching his back, while Hilda's wave of destruction is aided by the dastardly Harbingers.
This got me thinking about the best good guy/bad guy teams I've encountered in video games, so I asked various Atlus U.S.A. staffers about their favorite protagonist and antagonist teams in games. I'll go first since John said he'd fire me if I don't:
Will C., PR Associate
Favorite Protagonist Team: Call of Duty: Modern Warfare 2, Task Force 141
I enjoy deep RPGs with complex characters and difficult choices as much as the next person, but sometimes you just need to suit up with your bros and shoot some Russian ultra-nationalists. My choice is the most badass multinational Special Forces unit ever put together in a video game, Task Force 141 from Call of Duty: Modern Warfare 2. You couldn't ask for better squad mates than the likes of Captain John Price, Captain John "Soap" MacTavish, and Lieutenant Simon "Ghost" Riley to watch your six while battling on rooftops in Brazilian favelas, assaulting the safe house of a terrorist mastermind, and throwing a knife into the eye of a corrupt American general. There's just something so epic about fighting alongside Task Force 141 through the insane Michael Bay-ish storyline and action of Modern Warfare 2, with the music of Hans Zimmer blaring in the background.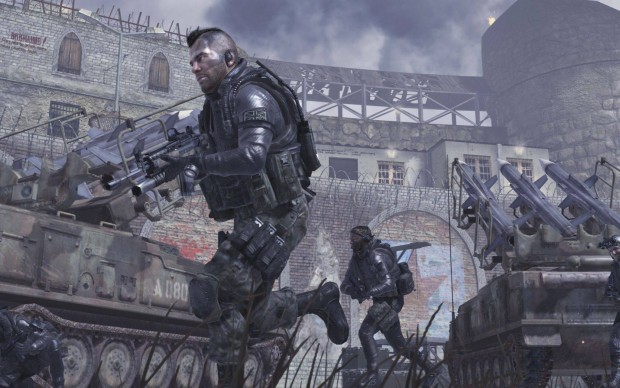 Favorite Antagonist Team: Metal Gear Solid 3: Snake Eater, The Cobra Unit
This was a very difficult decision for me to make since there have been so many unforgettable antagonist teams that I have annihilated over the years. However, the one team that stands out to me would have to be The Boss and her Cobra Unit from Metal Gear Solid 3: Snake Eater. Each member of the unit had such distinct and entertaining personalities, and I remember how exciting it was to figure out their weaknesses to defeat them.
I do want to get something off my chest though. I admit, I never took out The End honorably. I always set my PS2's internal clock one week in advance so that he would die of old age. I don't deserve the title of Big Boss.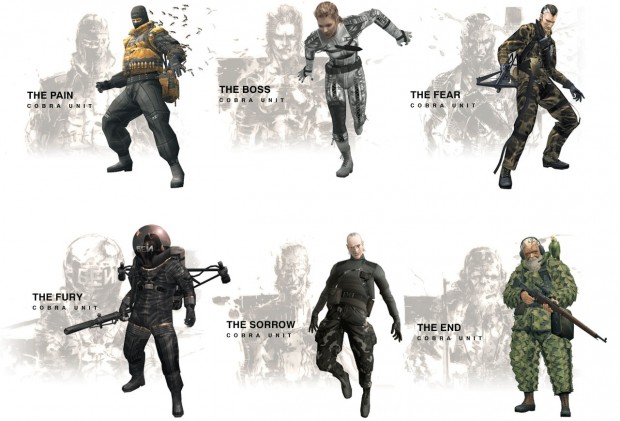 Chris H., Editor
Favorite Protagonist Team: Mass Effect 2, suicide mission team and Uncharted 3: Drake's Deception, Nathan Drake and his crew
It's probably a toss-up between Mass Effect 2's suicide squad and the crew from Uncharted 3: Drake's Deception. The former because you can't go wrong with forcing a Dirty Dozen–style assemblage of scumbags to be "heroes," the latter because for all its faults and flaws, Uncharted 3  is one of the few games in which the hero's friends spend the length of the adventure lecturing him on how an Indiana Jones lifestyle is unsustainable and dangerously stupid. I guess what I'm trying to say is: I like my teams as ethically compromised as possible.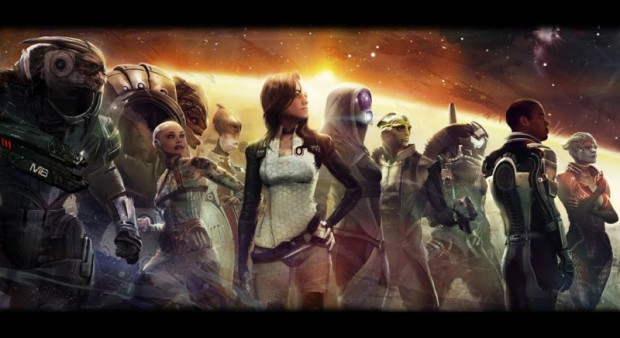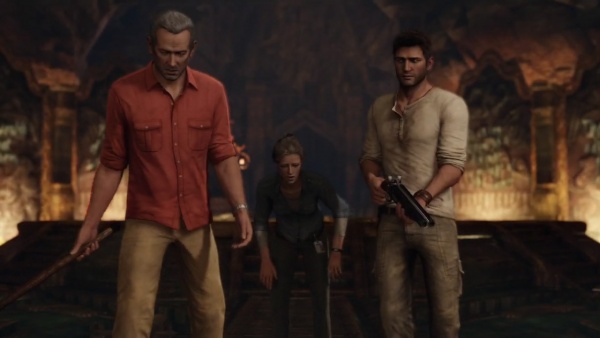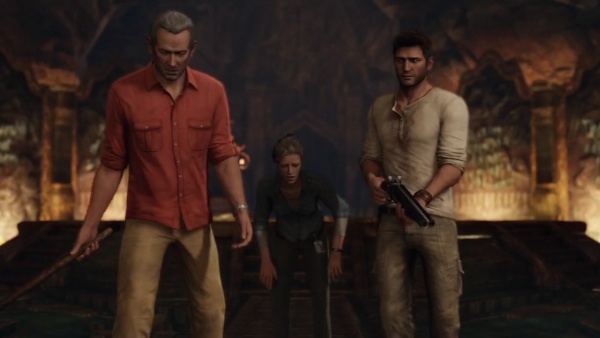 Favorite Antagonist Team: Final Fantasy Tactics, Delita Heiral and his conspirators
That same preference applies to villains, too. Believe it or not, mustache-twirling maniacs just don't do it for me anymore. But the flawed, misguided, or broken tragic figures you find moving the chess pieces in Final Fantasy Tactics?  Yes, please. There's a reason Delita Heiral routinely makes the cut on Whodda Best? Final Fantasy character lists.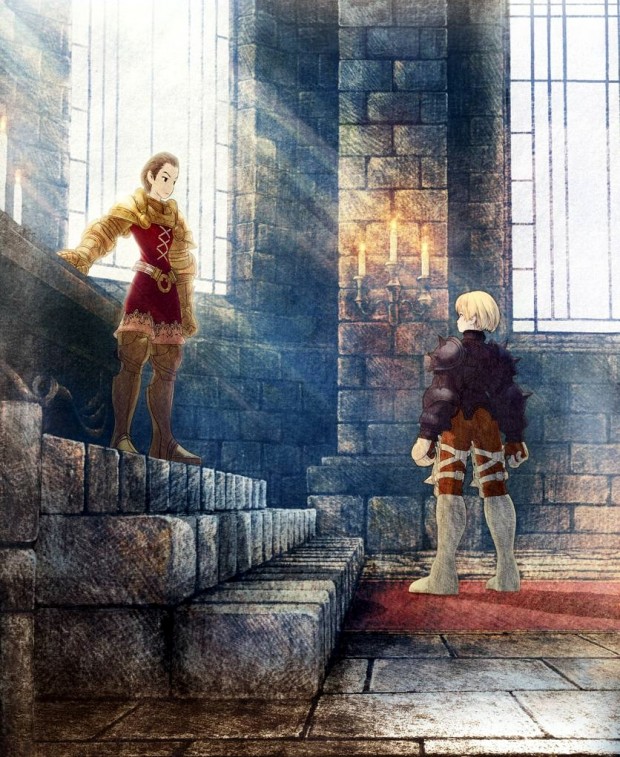 Shungo I., Localization Specialist
Favorite Protagonist Team: Persona 4, the Investigation Team
Guess this might be a really typical answer from someone who works at ATLUS, but I really did enjoy these characters in Persona 4. Each of them had some kind of story you could find out through their Social Links to make really deep and interesting characters. Plus, these characters just worked together so well. Their conversations and misadventures often made me laugh and made me really feel for these characters.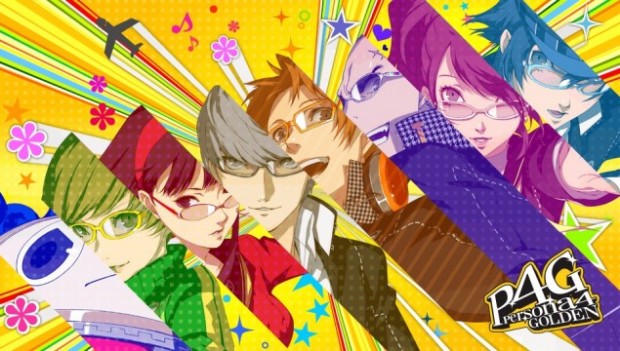 Favorite antagonist team: Metal Gear Rising, Winds of Destruction
I've always liked the Metal Gear antagonist teams, however quirky they get. I was debating between them and the Cobra Unit, but I'd have to say I remember the fights with the Winds of Destruction more. The fight designs for these guys were great, and I had so much fun fighting each of them. All of them had very memorable personalities as well as very spectacular demises. And to top it all off, they all had amazing theme music.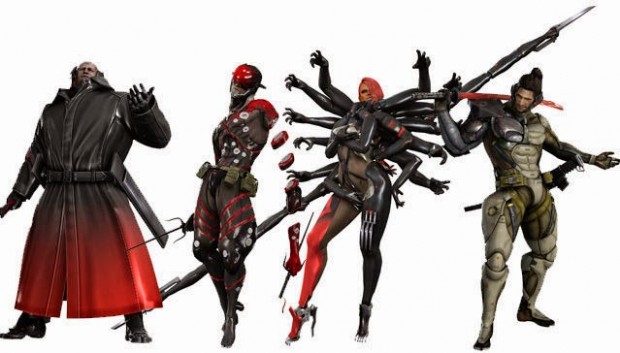 Allie D., QA Tester
Favorite Protagonist Team: Persona 4, Investigation Team
Oh man, there are a LOT of lovable protagonists… I'm not good at picking favorites. But okay, when it comes to a "team", it's hard not to think of the Investigation Team from Persona 4. Surprise! I work at ATLUS! But it's my genuine feeling too, you know? With the amount of time we've spent with them, both during the original P4/P4G and their subsequent appearances in PQ, P4D, etc., they almost feel like real friends. I think that's what I like most in my games — a sense of humanity in the characters. That's what makes 'em a memorable team to me.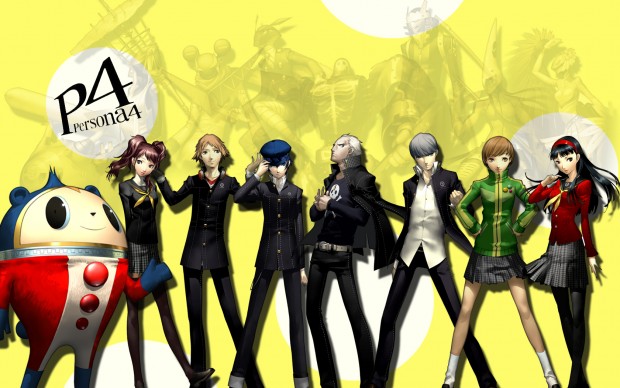 Favorite Antagonist Team: Pokémon Blue/Red, Team Rocket
Aww yeah… TEAM ROCKET! There may not be such "meaningful bonding" here, but these Pokemon bad guys reserved a spot in my heart early on. Poor grunts apparently spent their lives devoted to a gym leader's mafia, only to get steamrolled by a child… Somehow, I couldn't help but love 'em. You know, back in the original Red/Blue, there was one Rocket Grunt who asked you to join the team after they were defeated. I always really wished that I could.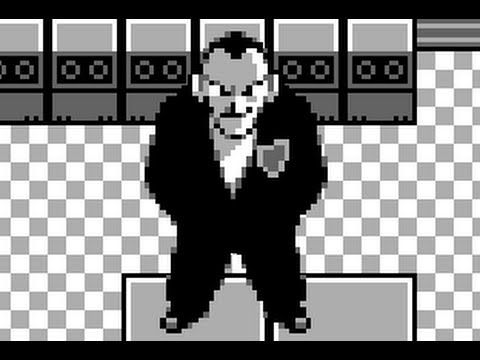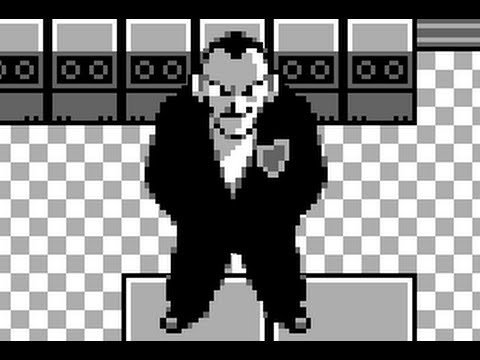 Lauren W., QA Tester
Favorite Protagonist Team: Valkyria Chronicles III, The Nameless
Although this game never made it stateside, both my favorite groups of protagonist and antagonist groups hail from the same game, Valkyria Chronicles III. The Nameless are a ragtag group of "criminals" that have committed crimes, mostly minor in nature. Examples of such crimes are weapon embezzlement, trespassing, avoiding conscription, and even falling in love with an enemy solider and aiding his escape. Regardless of their background, they band together to complete the missions that are too dirty or too dangerous for the main army to perform and become the unsung heroes of The Second Europan War.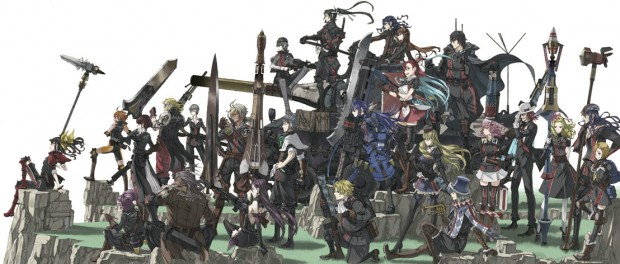 Favorite Antagonist Team: Valkyria Chronicles III, The Calamity Raven
In the Valkyria Chronicles series, the Darcsen race is harshly discriminated against throughout the Europa content. The Calamity Raven is a squad that the Nameless fights throughout Valkyria Chronicles III and it consists entirely of Darcsen soldiers. Even though they fight for the Empire, the opposing country, they fight to create an independent nation for the Darcsen people where they can be free from racial discrimination. I find it hard to fight against people when their end goal is not total destruction, and especially hard when they truly believe in their cause.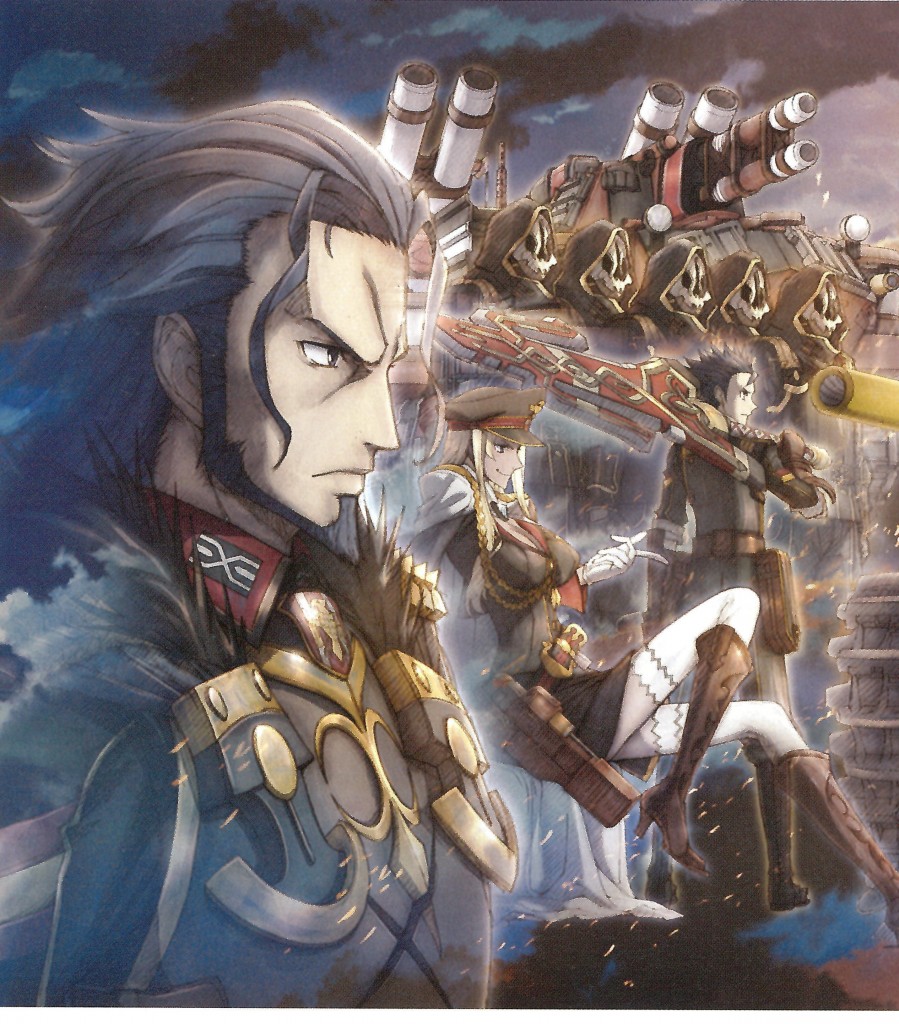 Ayami H., Graphic Designer
Favorite Protagonist Team: Destiny, Guardian and her ghost
My favorite protagonist team would be my Destiny guardian and her ghost. Even with his recent voice change, taking FOREVER to open up doors, and never really helping during battles, he makes up for it by being there when she needs him. Reviving her, finding secret pathways, hacking computers, and explaining things over and over again when she forgets what to do.  He stays with her even when her teammates get booted and she can rely on him to pop up with a push of a button. Without the ghost, my guardian would never be able to get through a single stage, and without the guardian, the ghost would never be able to accomplish its goal of taking over the world… I mean, saving the world from darkness.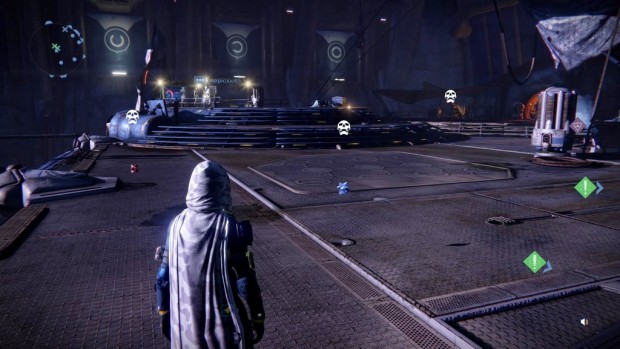 Favorite Antagonist Team: Pokémon Blue/Red, Team Rocket
When asked about the best antagonist team, I immediately think of Team Rocket from the original Pokémon Red/Blue. No matter how many times each henchman gets defeated by the main character, they don't give up and are always determined to win for their boss Giovanni. Nothing says teamwork more than matching outfits!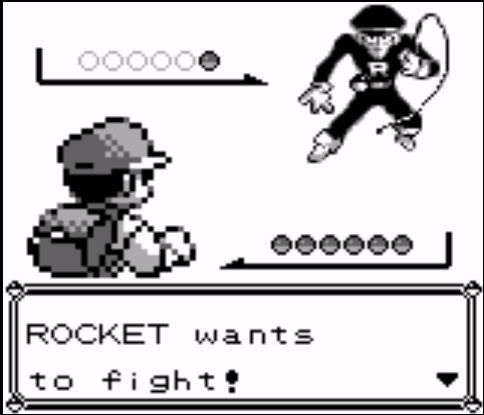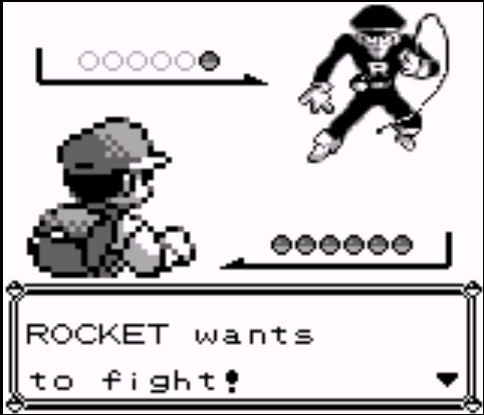 John H., PR Manager
Favorite Protagonist Team: Star Wars: Knights of the Old Republic, The Ebon Hawk Crew
I narrowed this decision down to two groups of people on a space ship, but man, making that final decision was tough. Barely eking out the victory (and largely because of one of the best evil-but-good characters in the history of video games) is none other than the crew of the Ebon Hawk – the "protagonists" from Knights of the Old Republic. I mean, being able to put the Mandalorian mercenary Canderous Ordo and assassin droid HK-47 in the same group as you run around light-sabering and force-lightning-ing things to death while they chuckle about it was pretty much the best. It should probably go without saying that my first play through went the path of the Dark Side. COMMENTARY – if the crew of the Normandy were more liberal about their use of blaster fire as a means of persuasion, they might be in this spot instead.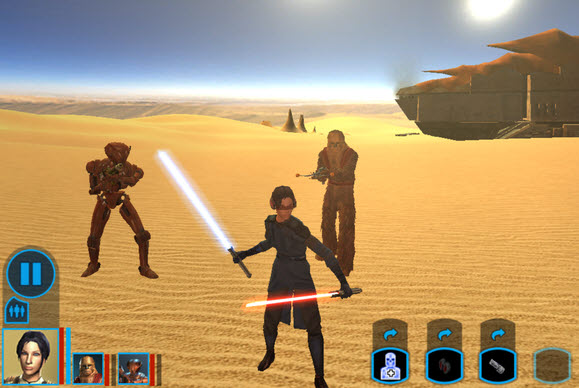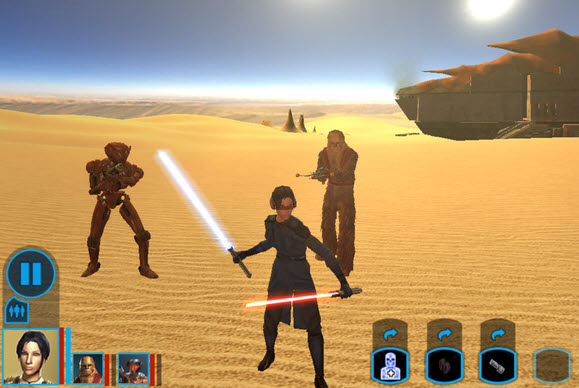 Favorite Antagonist Team: The Secret of Monkey Island, Lechuck and his ghost pirate crew
Well, you can clearly see by my choice of protagonists that I like my good guys to be bad, which naturally means that I like my bad guys funny.  So for my favorite group of antagonists, I'm going to give it to the ghost pirate LeChuck, his ghost pirate crew, and his seemingly un-ending stream of henchmen that pop up to stop pirate-wanna-be incompétent, Guybrush Threepwood.  I mean, you can't really go wrong with the ghost/zombie pirate formula, especially when it's designed by the likes of Ron Gilbert and Tim Schafer back in the heyday of LucasArts' adventure gaming dominance.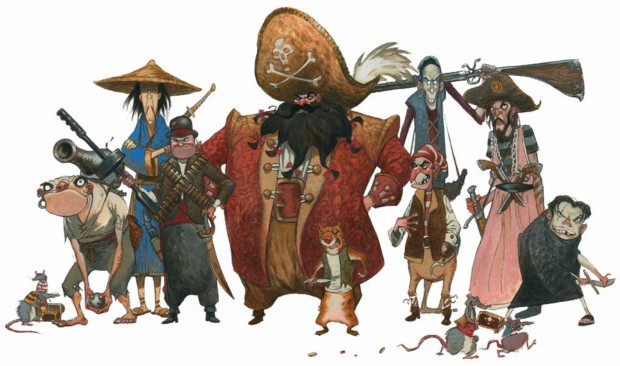 We'll have more ATLUS staff favorite roundups in the future, but let us know what your favorite video game protagonist and antagonist teams are in the comments!